HSI-SAPI(SAPI-HSI) 35W EIR
Category: Ballast
Brand: Layrton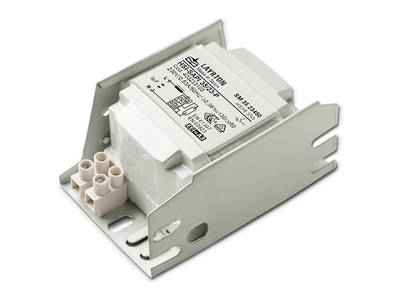 Electromagnetic ballast for high pressure sodium (HS) and metal halide (HI) lamps 35W and 0,53 A. Cross section: 66x48 mm
Built-in type. EEI=A2
Available with or without thermal protection.
Available with pulse system ignitor terminal.
Vacuum impregnated for a better thermal and noise performance, providing higher insulation level.
Based on the highest quality raw materials and fully automated production, it provides:
Very high efficiency (EEI=A2).
Narrow impedance tolerances, with individual current setting.
Very high insulation level.
Very low temperature rise Δt.
tw130.
High reliability with an expected lifetime over 10 years at tw=130ºC.
ENEC, CE certification.
Design and production in Spain.

It can be produced in a wide variety of voltages (220V, 230V, 220-240V, 230-240V, 277V, 208-220-240V...) and frequencies (50Hz, 60Hz, 50-60Hz). Customized features are available under request. Dimensions may vary.